Ever since posting my youngest bird-dogs(see
here
), I've been inundated with questions and requests for more photos.
I only have time now to post one more. Her name is Mittens: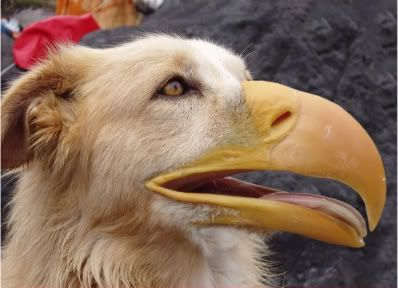 She loves to play and even though her wings are too small for full flight, she still loves to glides around.
I'm sorry, I just don't have the time to answer all the questions but I will, however, answer the most frequently asked questions: "What?!? How??? Did you make these freaks?!!?? Are you some kind of geneticist??
Answers: Bird-dogs. I breed them. I breed them, yes, but they are not freaks they are wonderful, loving creatures. I am not a geneticist, I do it the old fashioned way: